What is a trust, exactly?
"Do I need a trust?" It's about the most common question I get. Trusts are one of the most complicated, confusing, and misunderstood pieces of estate planning. In this and following articles, I'm going to break them down and make trusts simple. First up: taking a step back to talk about what a trust is.
A simple trust
Most people think a trust is essentially a bank account. It holds property; you can put property in and take it out. That's true in some ways, but a trust is much more than a box that holds property. Legally speaking, a trust is a set of relationships between property and people.
To illustrate, imagine:
You've taken your family to the county fair.
Your 8-year-old son is about to go play some games, supervised by your teenage daughter.
You've budgeted $20 for each child to spend during the outing.
You probably wouldn't hand your 8-year-old $20 and trust he'll spend it well. You'd probably hand it to your daughter with instructions to make sure it isn't spent all in one place or too quickly, and to make sure there's enough left over to buy lunch. You would say you've trusted your daughter with that money. You might tell her, quite naturally, "I'm trusting you with this." It's only for her little brother, but she is in control of how and when it is spent. She holds that $20 in trust for her brother.
That's a simple trust. The trust is not just the $20—it's also the special relationship between that $20, your daughter, and your son.
There's a legal term for each person involved. You are the grantor, because the money was originally yours and you are the one entrusting it to someone else and giving them instructions. Your teenage daughter is the trustee, because she's the one who possesses the money and must follow your instructions about how and when and for whom it is spent. Your young son is the beneficiary, because this whole arrangement is for his benefit.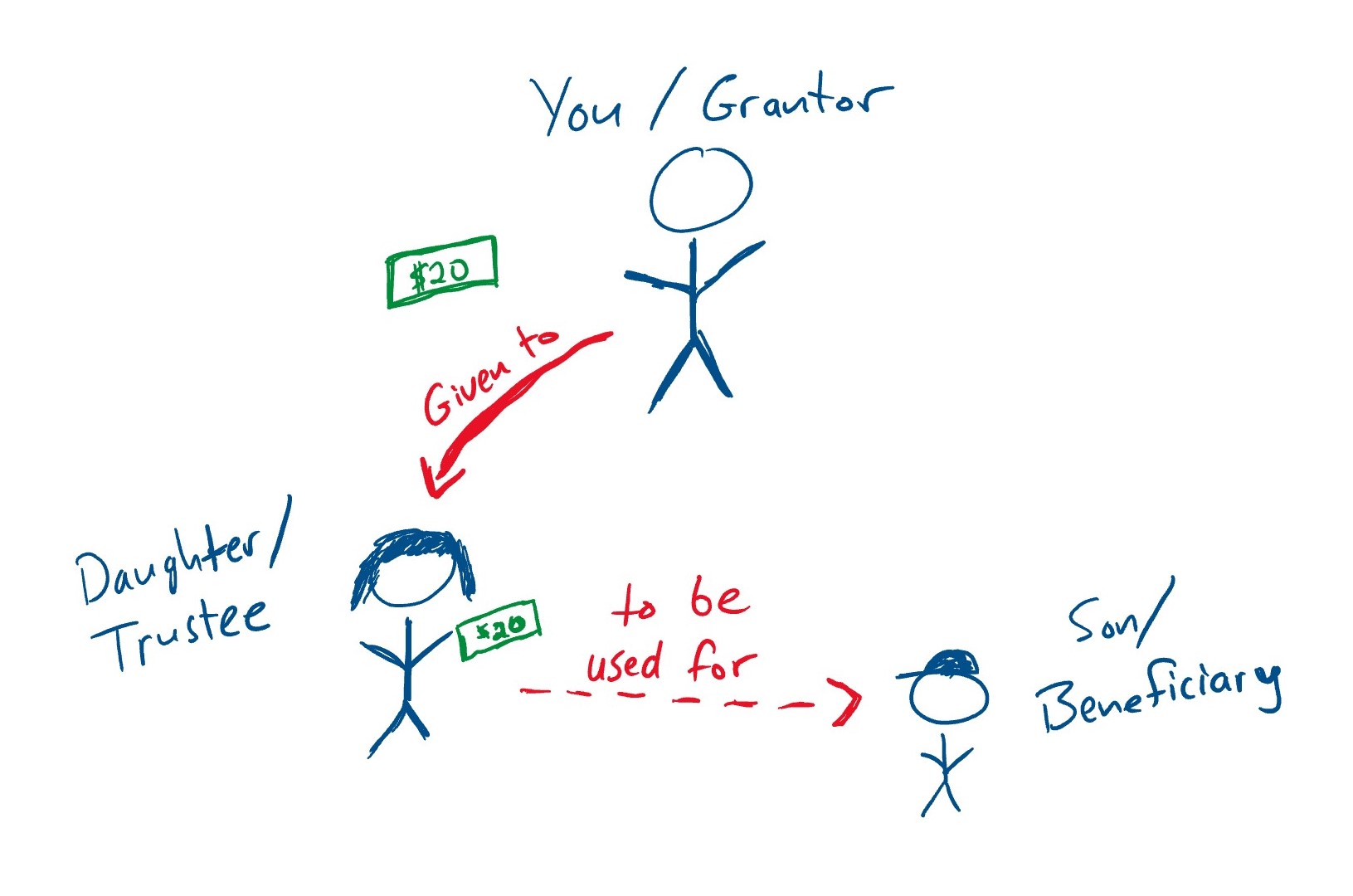 You have more power over your property than you think
It helps to understand that when you create a trust, you are exercising your legal rights as owner of your property in a different way than normal.
Most of the time, we think that owning property means one thing: it's mine and I can do what I want with it. You can go a little deeper, though, and think about all the things you can do with it. For example, let's say you are the proud and fortunate owner of an apple. You own it, sure, but what does that mean? What can you do with that ownership? Well, you can:
Control where the apple is, physically (in your hands, for example, or in your cupboard)
Eat the apple
Feed the apple to your child
Plant the apple seeds
Throw the apple in the garbage
Give the apple to someone else
Think of each of these things as a different legal right you have as owner. The thing is, owning the apple is not an all-or-nothing game. You can divvy up these rights and uses and give them to different people. You can just hand the entire apple to someone else, sure. But you could also cut it in half and keep some for yourself. You could take the seeds out first and give them to a different person. You could hand the apple to your friend to keep safe for you while you go take a swim.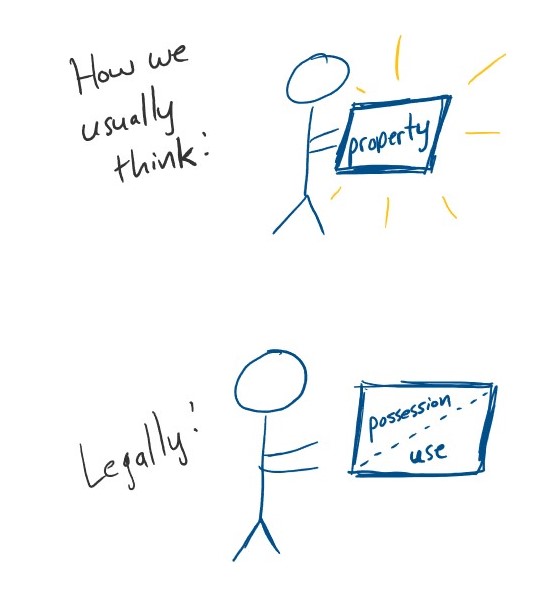 In the same way, when you create a trust, you're dividing the different rights to your property and giving them to different people. You're giving the right to possess and manage the property to your trustee, and you're giving the right to use and enjoy the property to your beneficiary.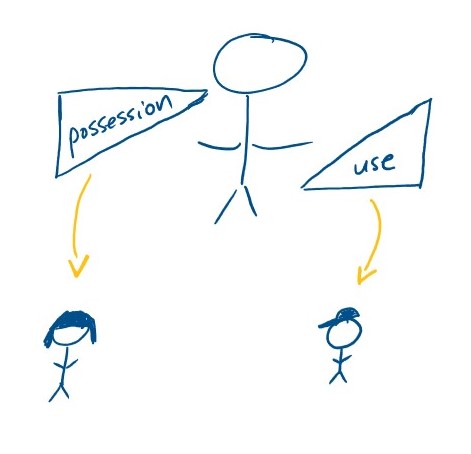 Of course, it gets a little more complicated than that. When you give these different rights to different people, you also have to create some rules about what each person can and cannot do with the property. Does the trustee get paid for the job? Can your beneficiary use the trust money to buy a luxury car? You might want to answer these questions.
Trusts are about the future
In fact, the great benefit of a trust is it allows you to set the rules and control how your property is going to be used and managed far into the future. Most of us only think about our property in the here and now, making decisions about how to invest it or manage it or spend it as they come. In fact, we all have the creative power to set legally enforceable rules and relationships between our property and the people we love.
Why would you want to do that? I'll answer that question in future articles. In short, though, you create a trust because you want to set your own rules for who is going to control your property and how it is going to be used in the future. You want to do that because it will protect or help your family. Because, as with our example of the county fair, sometimes handing over a wad of cash is not the best way to do it.
https://www.bswright.com/wp-content/uploads/2020/07/Wright-Logo-1.png
0
0
Benjamin
https://www.bswright.com/wp-content/uploads/2020/07/Wright-Logo-1.png
Benjamin
2019-10-21 21:47:34
2022-01-07 18:27:58
What is a trust, exactly?